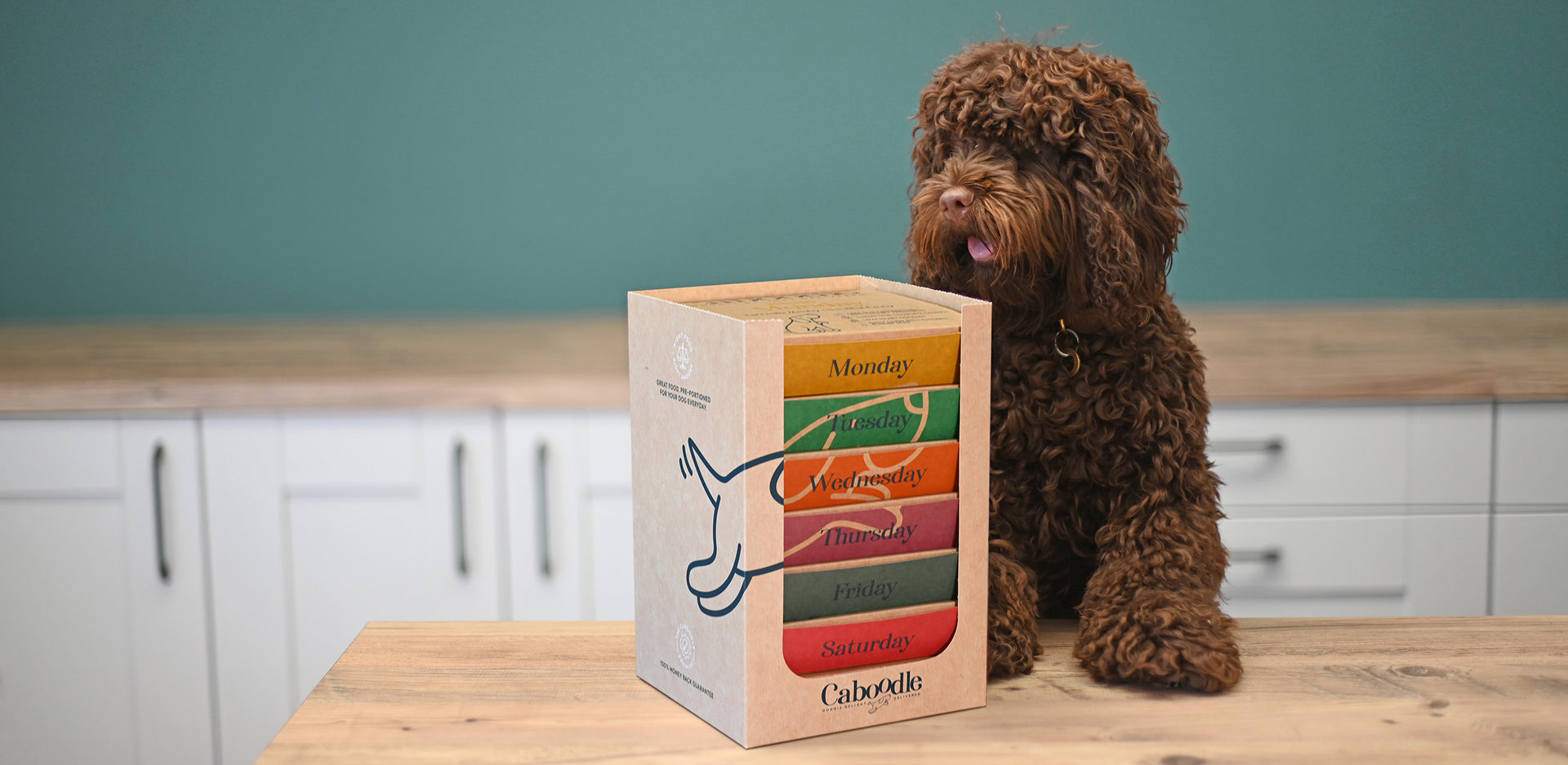 Environmental Pawprint
At Caboodle we know that happy dogs and a happy planet go hand in hand, so we're doing everything we can to minimise our impact on the earth.
We are committed to minimising our impact on the planet, because we know that happy dogs and a happy planet go hand-in-hand. Watch our video to learn about the materials we use:
Packaging
When we considered what our packaging would look like for Caboodle we wanted to find the best way to keep our dog food safe and fresh whilst limiting our environmental pawprint. To help us understand how to choose the best environmentally-friendly packaging we sought advice from sustainability experts and with their help we have come up with an amazing 99% recyclable and compostable solution!.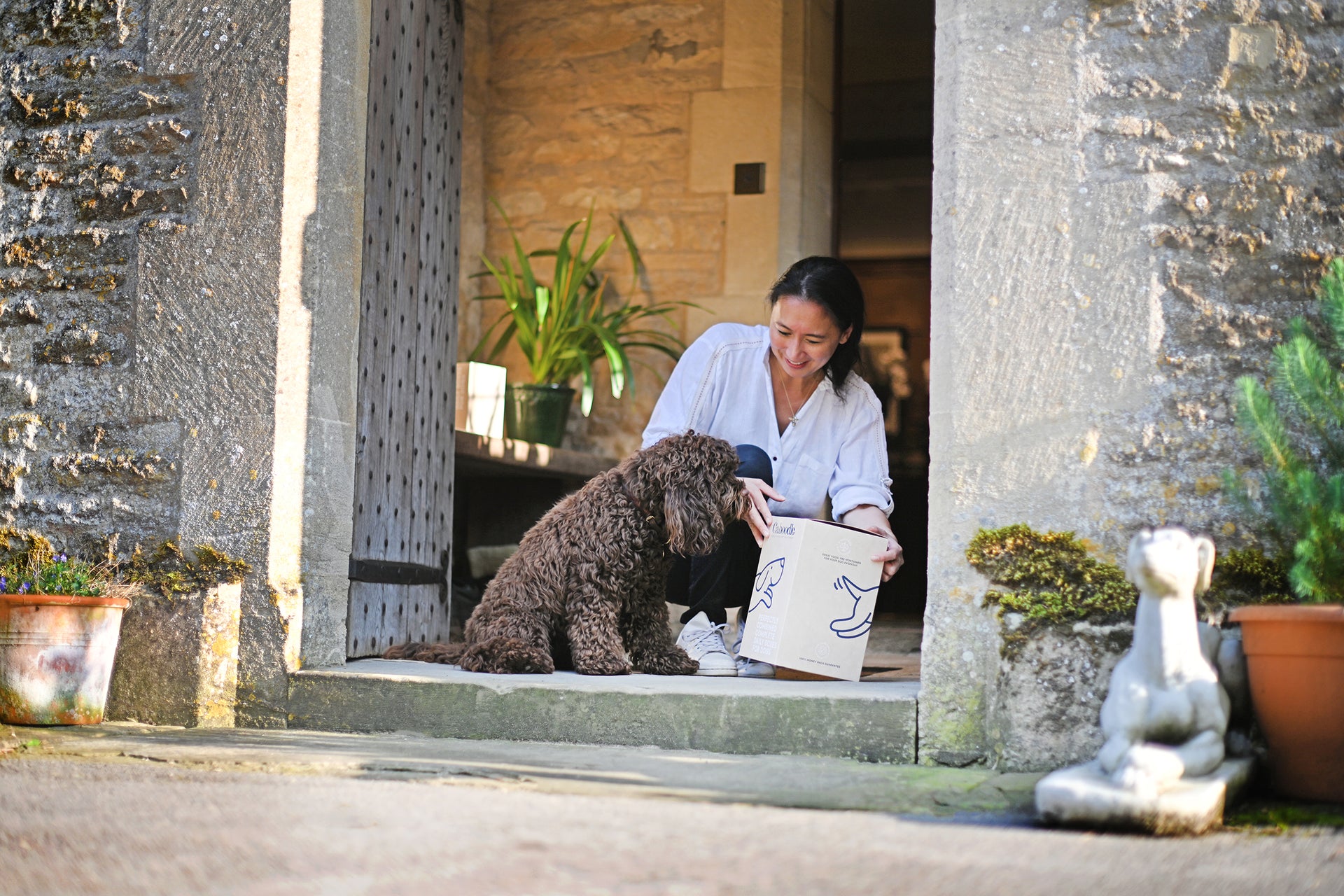 "It's a challenge to sustain the integrity of dog food when using compostable packaging and we didn't want to take the easier, cheaper single-use plastic route."
Caboodle CEO, Gillian Quek.
99% recyclable materials
When you get your weekly stack, there's no unnecessary plastic filler packaging or excessive plastic taking up space, just well-designed and
fully intentional packaging made from 99% recyclable materials designed to keep your doggie delight delivered in perfect condition. And while elements of our eco-conscious packaging cost 400% more than the non-planet friendly alternatives it was important to us to ensure that we weren't creating more packaging and plastic waste that would go straight to landfill.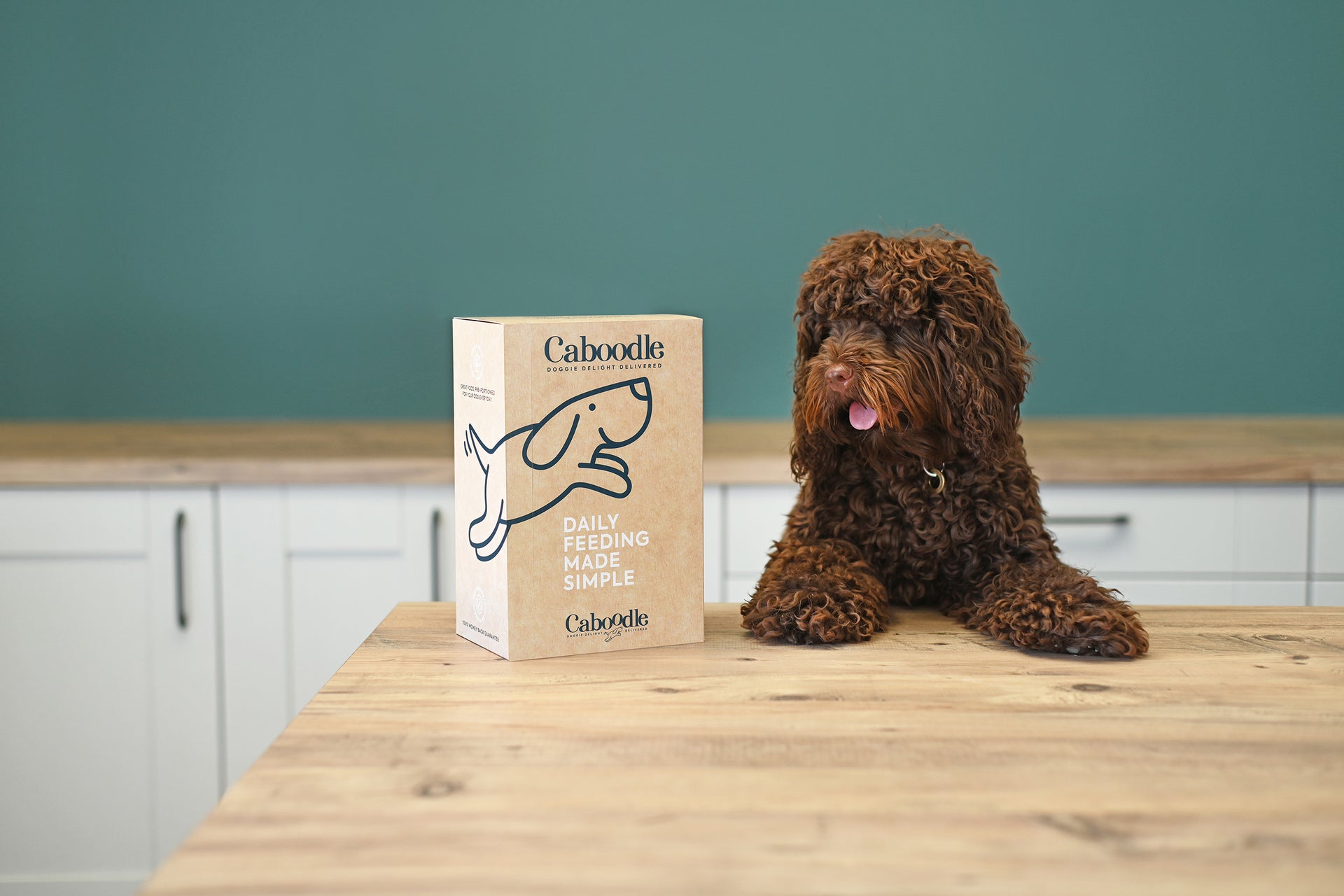 Making it easy
Although we could have gone down the traditional route of plastic pouches or bags, we didn't feel comfortable with the hit-and-miss nature of at home recycling and how much it can vary from one council to the next. We wanted to ensure that everything we were creating for Caboodle was as easy for you to recycle as possible.
Food
We were also really particular when it came to selecting and sourcing high-quality ingredients for our stacks, we were mindful to select suppliers from across the UK and Europe to reduce food miles while also selecting the best diet for your dog.
So here's what you can expect:
All the food that goes into our weekly stacks is made in the UK and Europe, with a fully-  traceable journey from producer to Caboodle stack. Our weekly stacks are hand-assembled and carefully portioned and packed at our Cotswolds HQ.

Our packaging is 99% recyclable and we're working on that 1% (the film on our wet food that keeps it fresh, is the last piece of the puzzle for us to eliminate, we have set a target of this to be done before the end of 2023).

We create our weekly stacks using NatureFlex compostable film, biodegradable cardboard, and compostable labels. Our wet food is in fully recyclable trays accepted by over 80% councils in the UK. All ink on the outer box and inner trays are plant based.
Find out more
If you'd like to know more about our environmental pawprint, or you have any questions, you can take a look at our FAQs or why not get in touch? Our team loves to chat! Drop us an email and we'll get back to you within 48 hours.