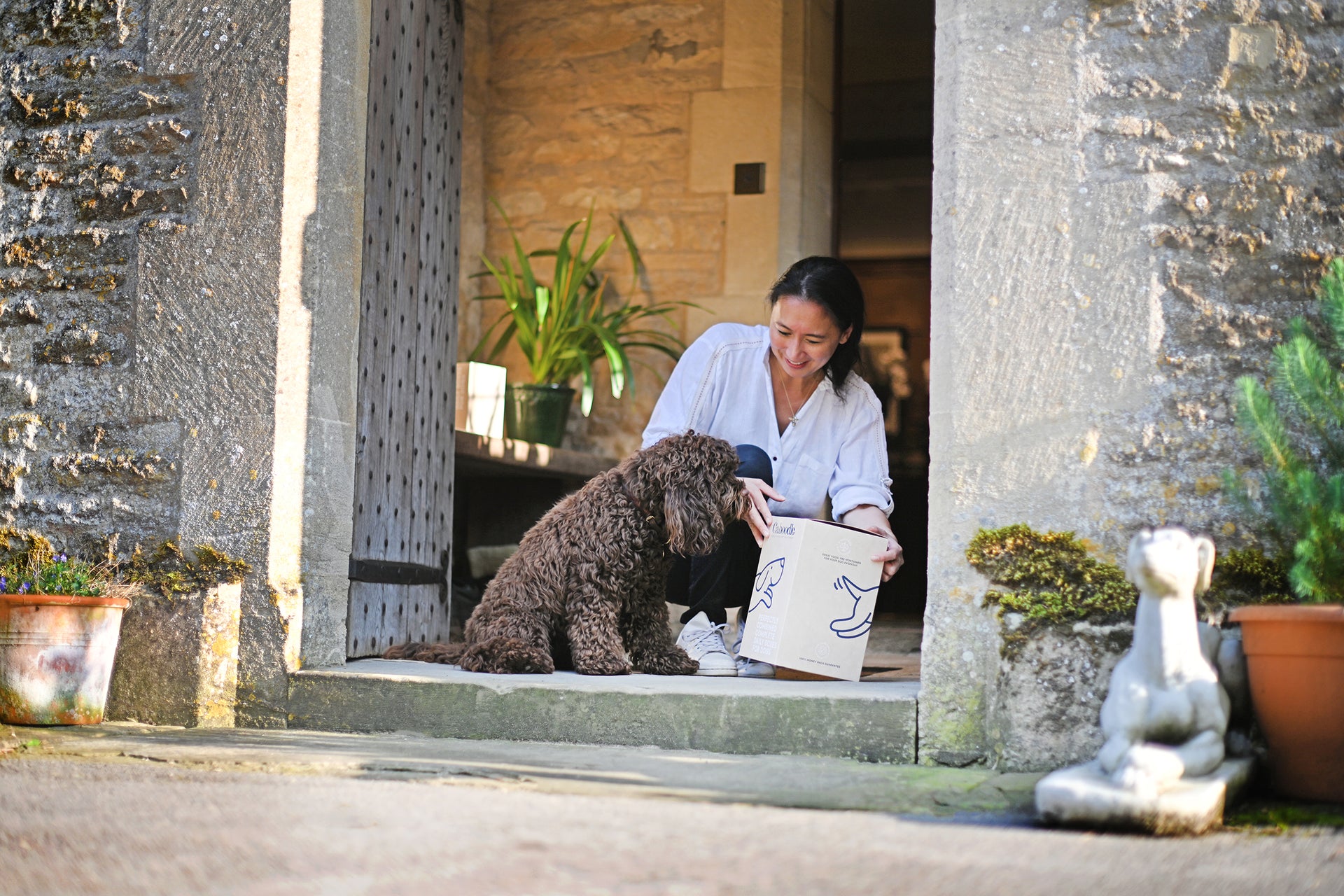 How Caboodle Works
Delicious dog food in daily boxes, already measured out for your dog, delivered straight to your door.
Get started
Everything you need in one place
The correct quantity of daily food to keep your pooch in tip-top health, plus treats and chews for extra tail-wags. It's nutrition nailed, with no mess, no measuring and oodles of wet-nosed glee.
We have tailored our food to ensure it is right for your dog. Weight is a major factor, and you can view each stack based on just weight if you'd like, but by taking our quiz we can ensure that factors such as activity levels, neutered or non-neutered and body condition are all taken into account. This can result in a different recommendation than just weight.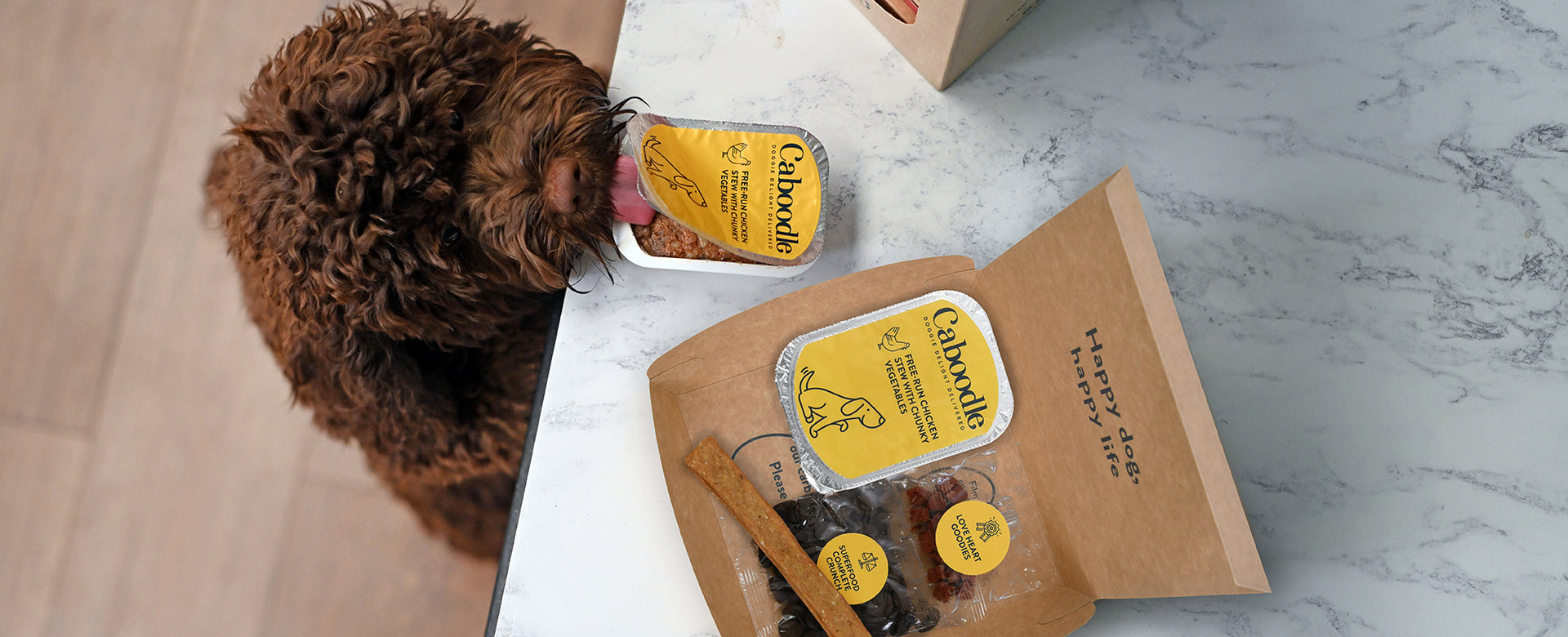 Get started with 25% off
Use code FIRSTBOX25 to receive 25% off your first order. Tell us about your dog to find the right Caboodle for you.
Get started