It's A Whole New Bowl Game!
Meet Caboodle. The first perfectly combined, delicious and nutritious, complete daily food box for dogs.
Everything is included, wet and dry food, treats and chews, all measured out for your dog every day. Hassle-free feeding at home or away, delivered straight to your door.
Currently available for dogs up to 16kgs.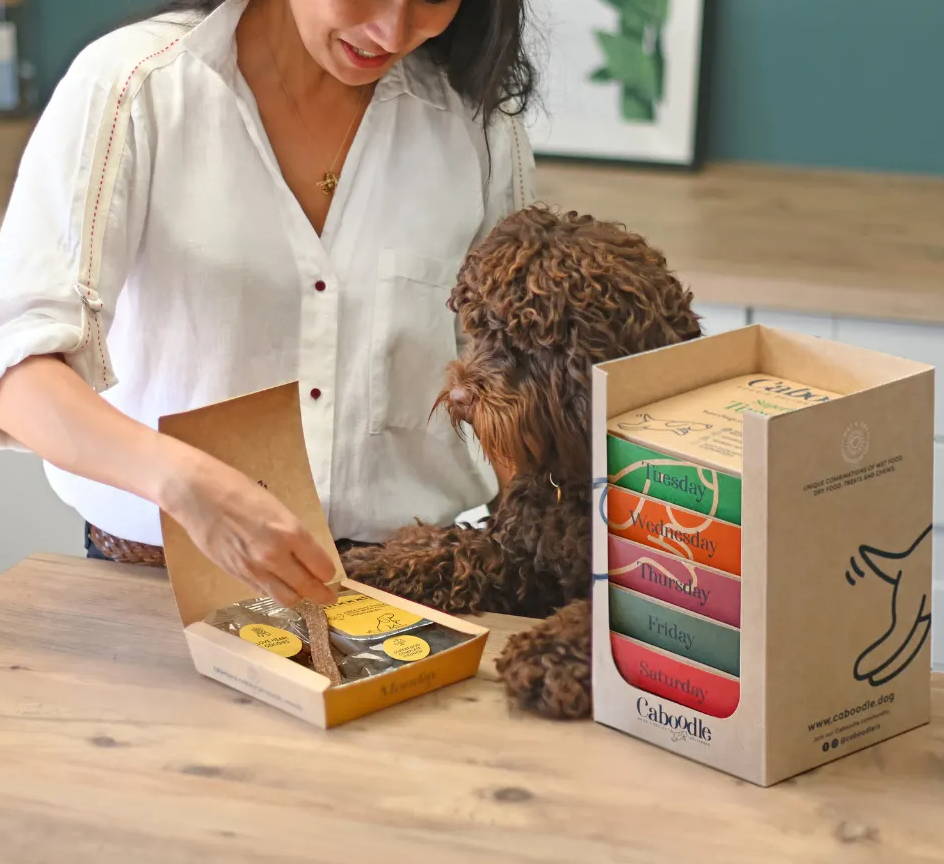 Already measured
for your dog
Top rated, top quality
food, crafted by experts
All you need every day
at home and away
What's in my box?
We've curated seven daily boxes to create a weekly stack with different flavours and textures your dog will love. This is all delivered to your doorstep every week or month.

Each daily box contains a variety of:

Protein-packed wet food with delicious flavours

Crunchy dry food for healthy-teeth texture




Treats to reward & train

A healthy, natural dental chew

All beautifully combined in compactable, recyclable packaging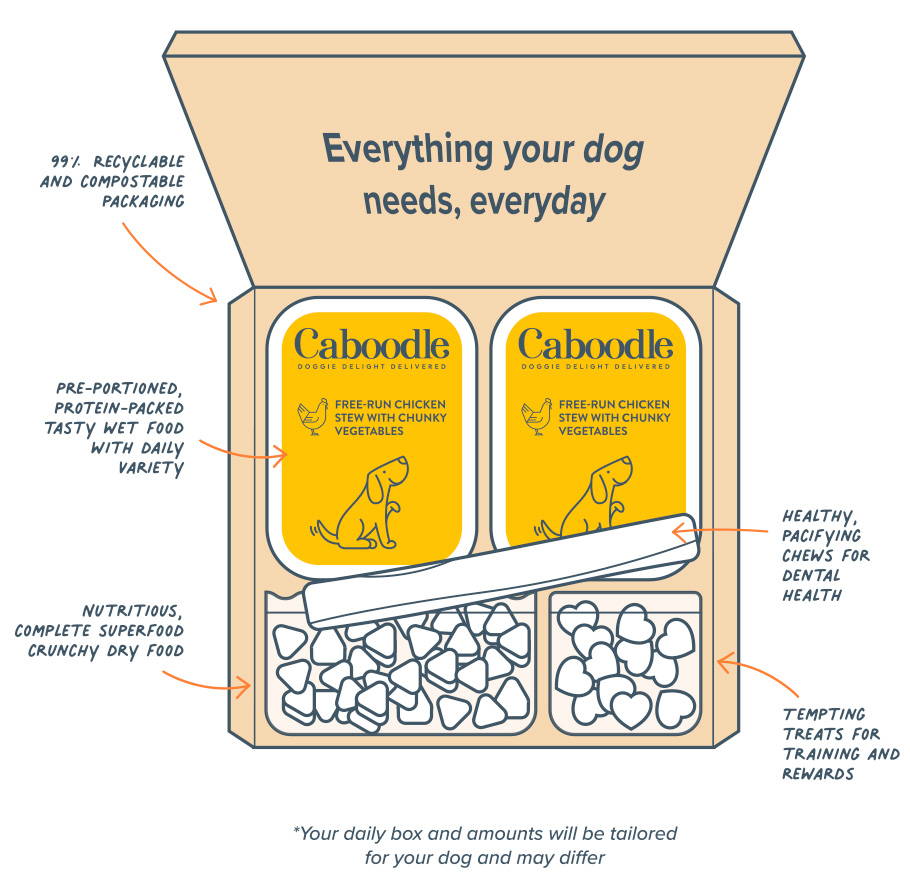 DECIDE
Discover the right Caboodle for you - it only takes a minute.
DELIVER
Choose a weekly or monthly
subscription. Cancel at any time.
DELIGHT
All the tail-wagging pleasure
with no need to measure.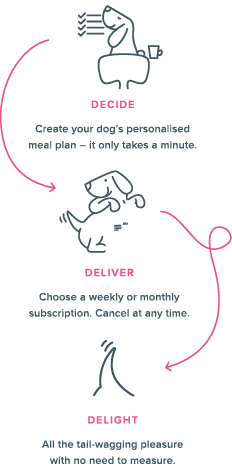 Daily feeding made simple
And so much more…
Daily variety of ideal combinations with wet and dry food, treats and a chew. Everything your dog needs in one place - every single day!

Delicious and nutritious complete feeding everyday. Great food, in the right amount for your dog.

No more guesswork and worry of overtreating.

Your dog won't be 1 of the 51% of obese dogs in the UK.

Mess and hassle-free - compact, portable and cupboard friendly.

Convenient for on-the-go perfect for work days, away days & holidays.

Flexible delivery options to suit your busy schedule.

Two flexible subscription plans - it's easy to skip, pause or cancel at anytime.

We're kind to the planet with 99% recyclable and biodegradable packaging and sustainably sourced food.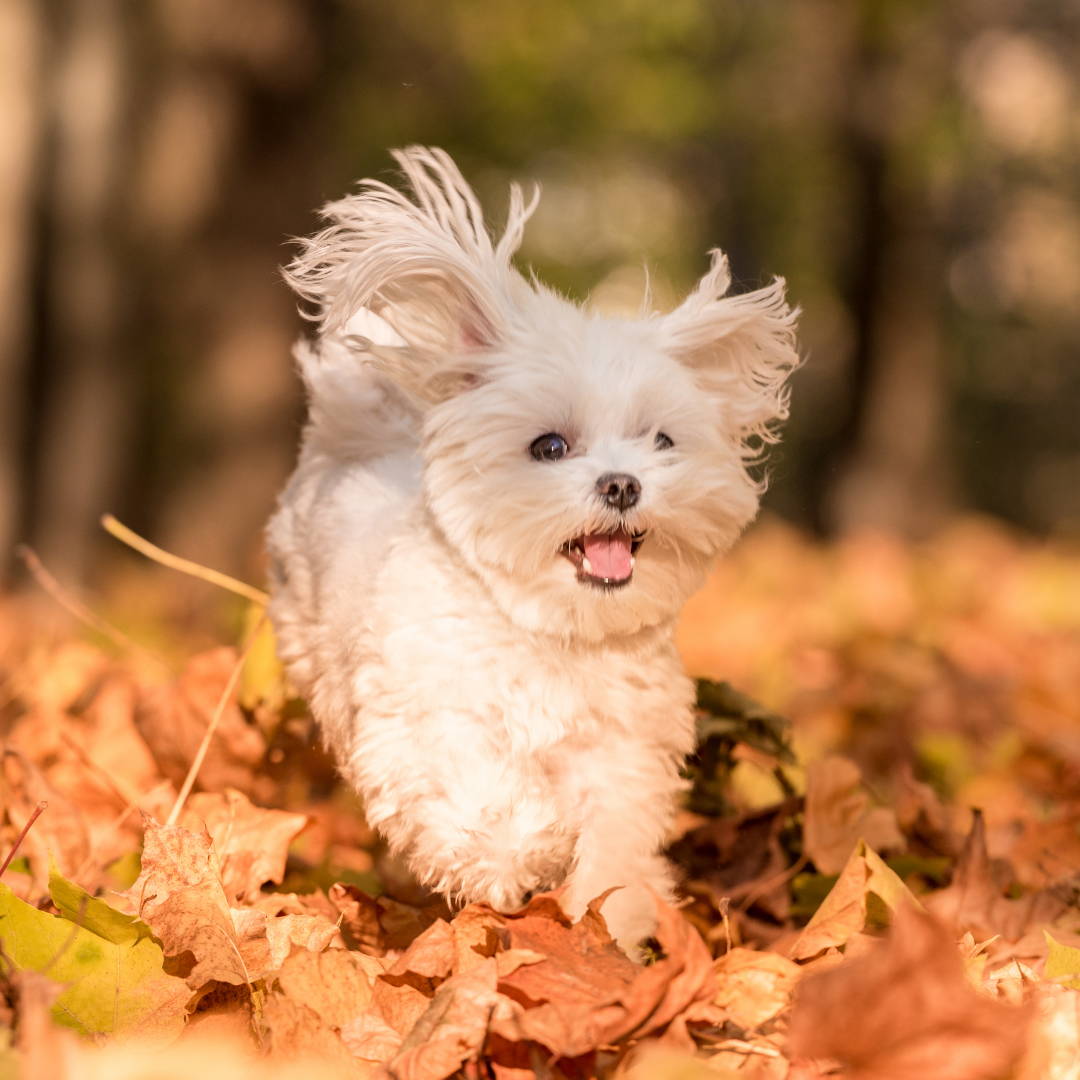 "The ease of having the food delivered to your door and knowing your dog is getting all the nutrition he needs, ease of storage and cleanliness and great for travel."
- Mandy and Dude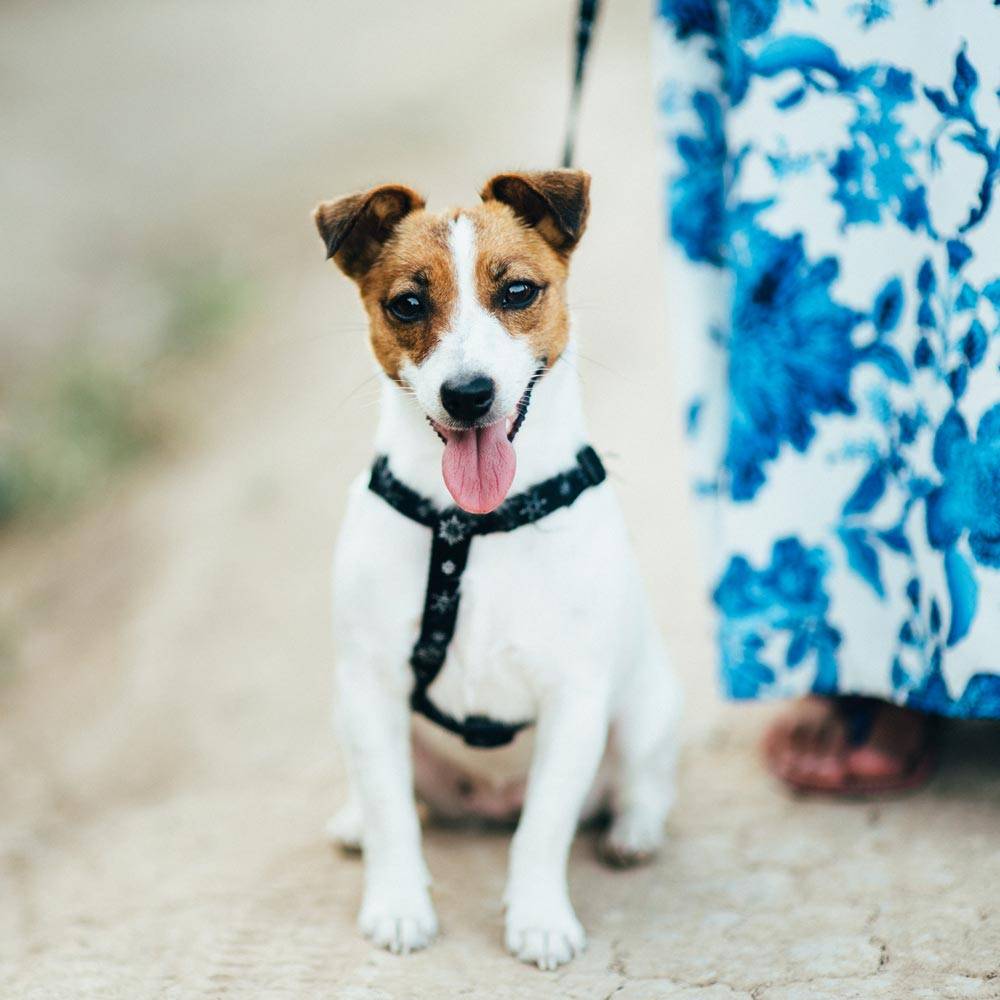 "It's really good and takes the drama out of the day and you feel your dog has a better choice"
- Mark and Noodle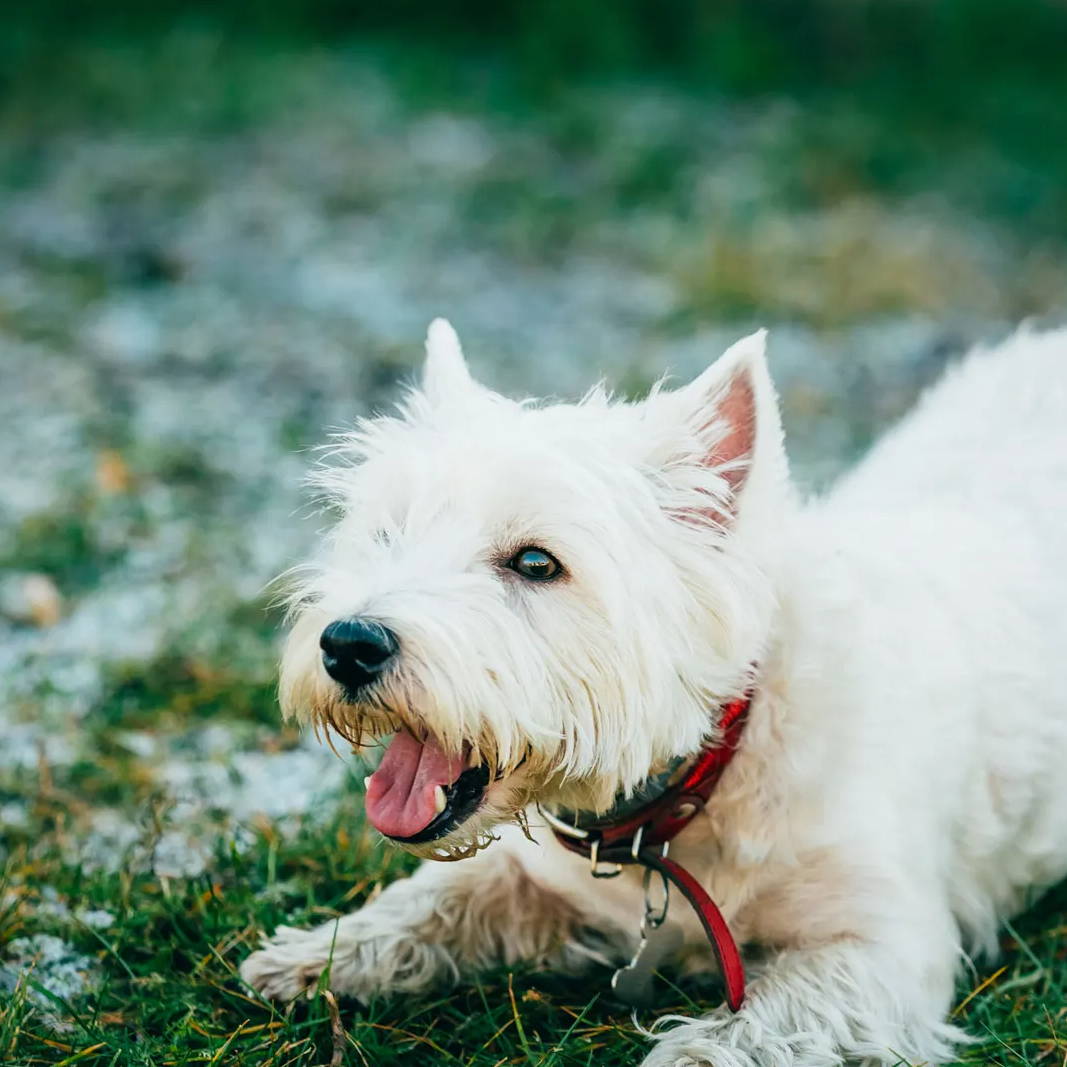 "Tasty and nutritional food, all portioned out just right for Peggy, and it's delivered as a stack with one week's worth of portions."
- Helen and Peggy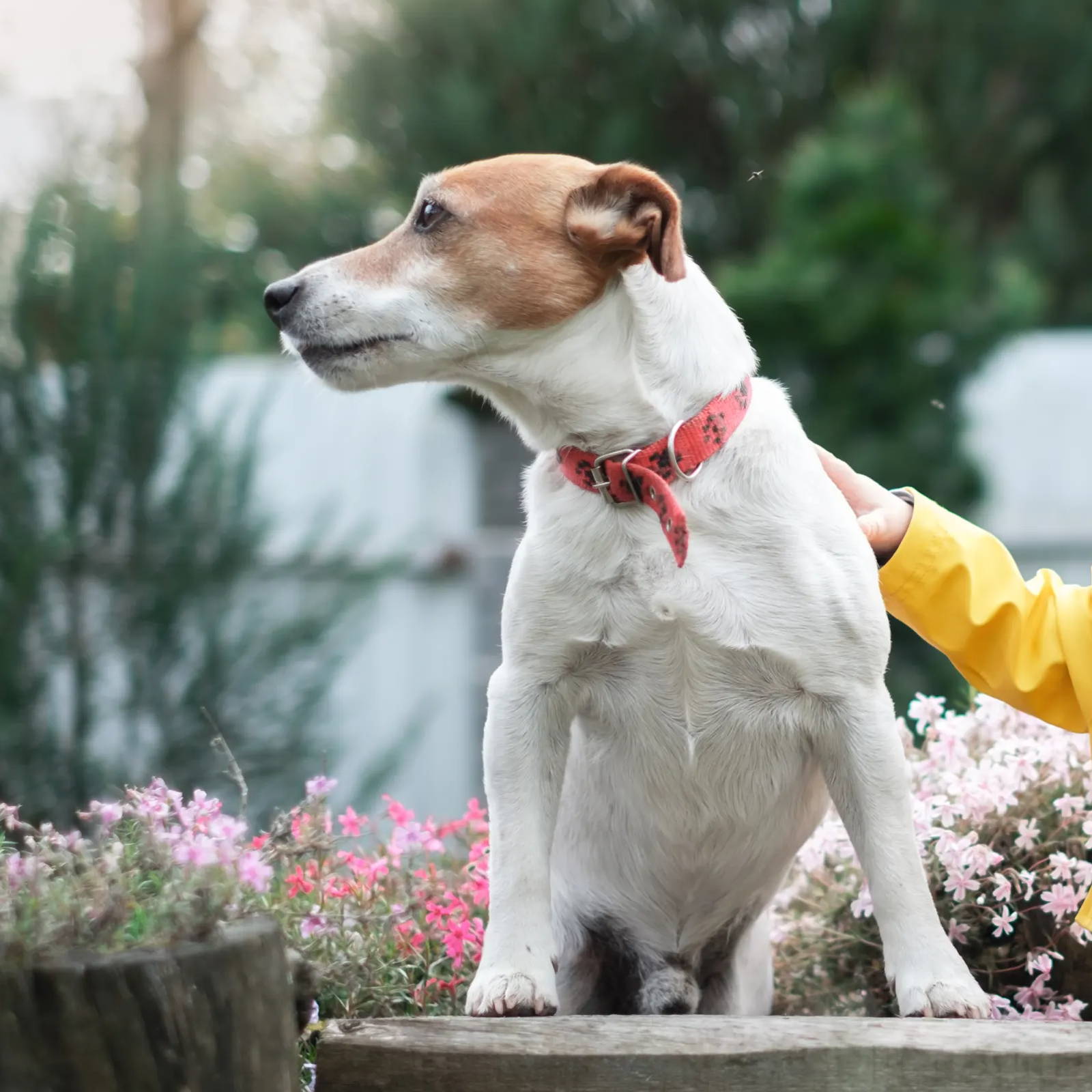 "It's a great way to ensure your dog is well nourished without the hassle of buying and weighing individual food types - guaranteed variety and good quality."
- Amanda & Otto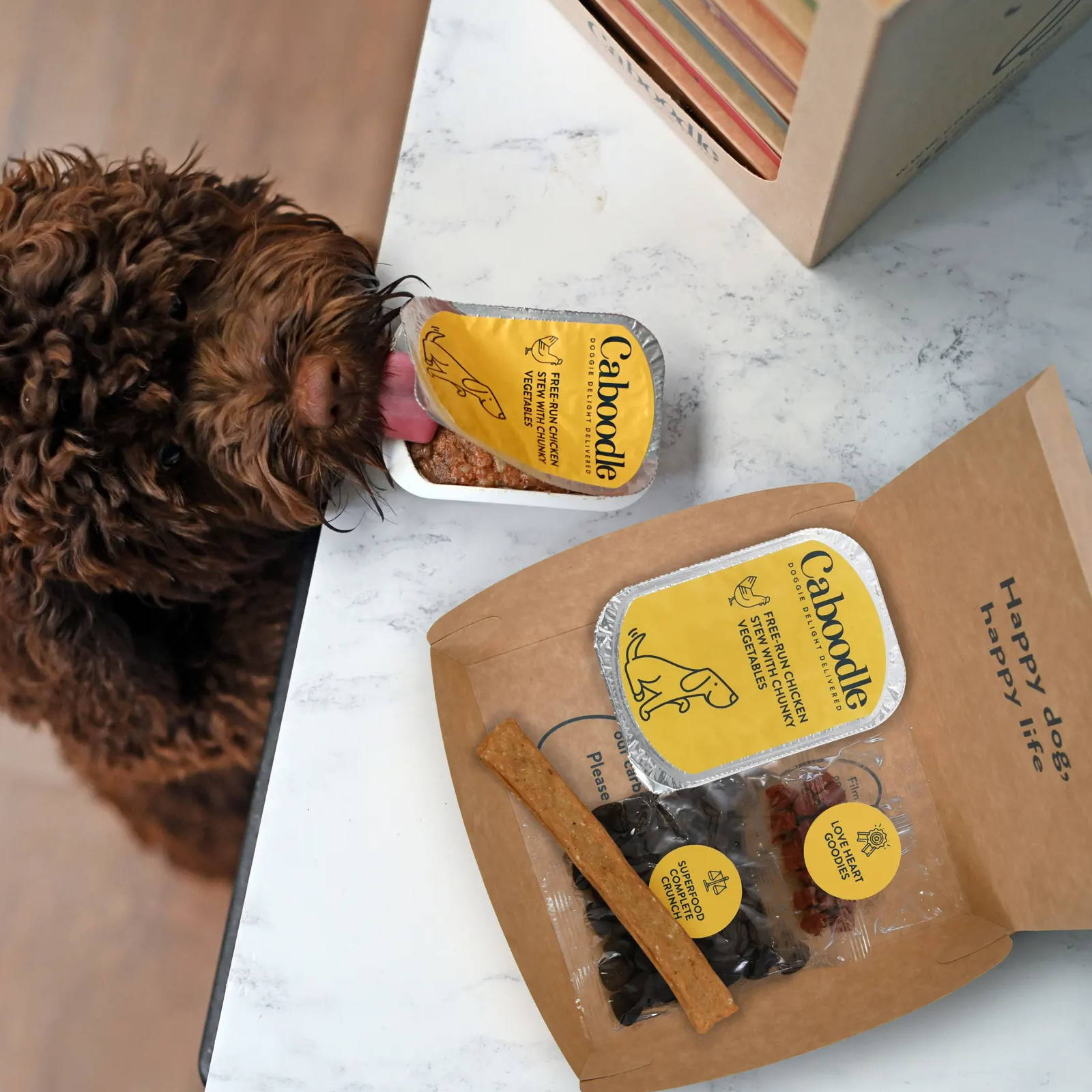 Our environmental pawprint
At Caboodle we know that happy dogs and a happy planet go hand in hand, so we're doing everything we can to minimise our impact on the earth. All our food is made in the UK and Europe and our boxes are hand-assembled and carefully packed at our Cotswolds HQ. Our packaging is 99% recyclable. We use NatureFlex compostable film, biodegradable card and labels. In fact, even the ink we use on our boxes is made from vegetables. We are working hard to eradicate that bothersome 1% too (it's the foil on our wet food that keeps it fresh).
Receive the latest pup-dates and news from our Caboodle community.