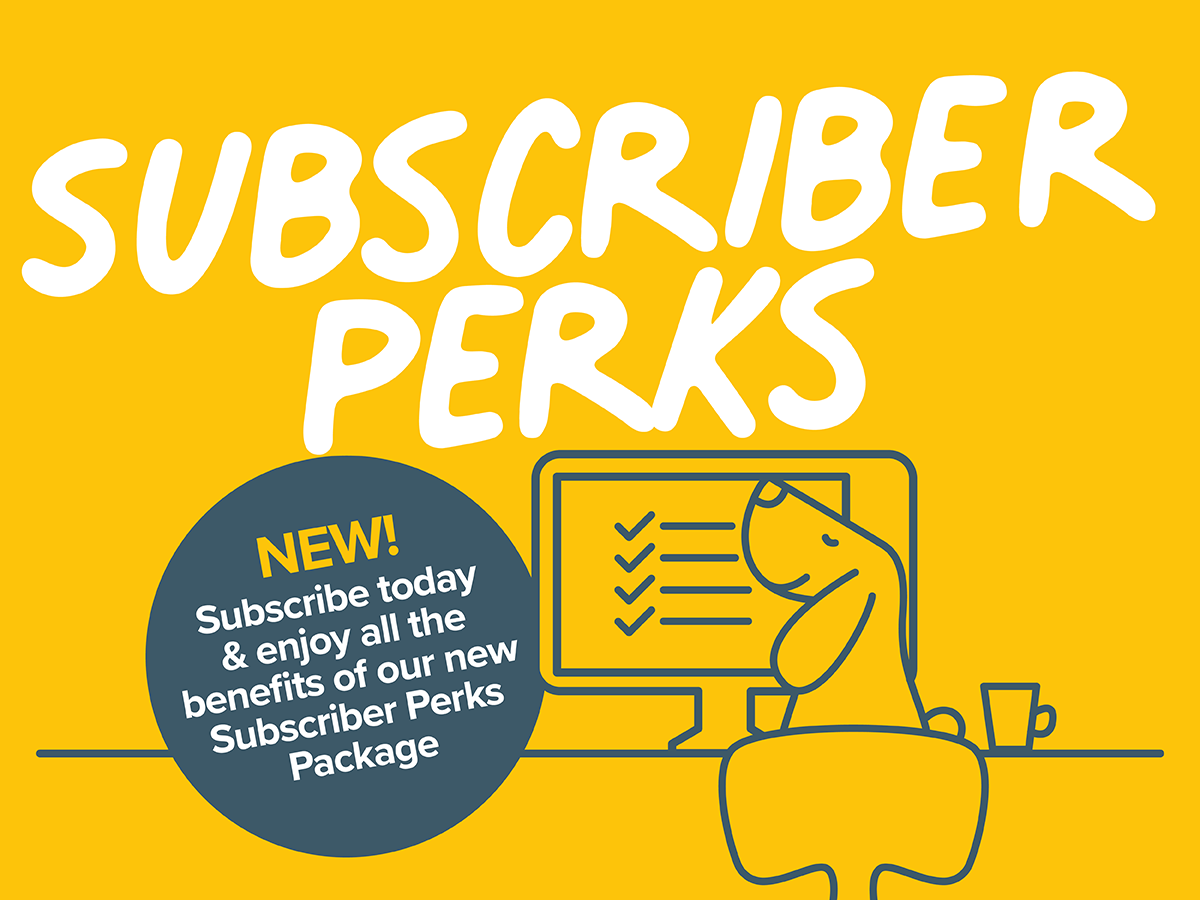 Become a Caboodle VIP
Subscribe to Caboodle and enjoy saving 5% on every order, FREE delivery, exclusive rewards, amazing offers and the flexibility to amend, pause, skip or cancel at anytime plus much more.
Get Started
Fabulous perks for you and your pooch
Receive a whole host of exciting extras when you become an official 'Caboodler' but that's just the start. We love to surprise and delight you and your pet so be prepared for some fabulous pleasure bombs when you're least expecting them.   
How it works

Decide
Take our quiz to discover the right Caboodle for you - it only takes a minute.
Deliver
Choose how much & how often you'd like your Caboodle & we'll deliver it FREE of charge
Delight
Create an account to amend, skip or cancel anytime. All the tail-wagging pleasure, with no need to measure!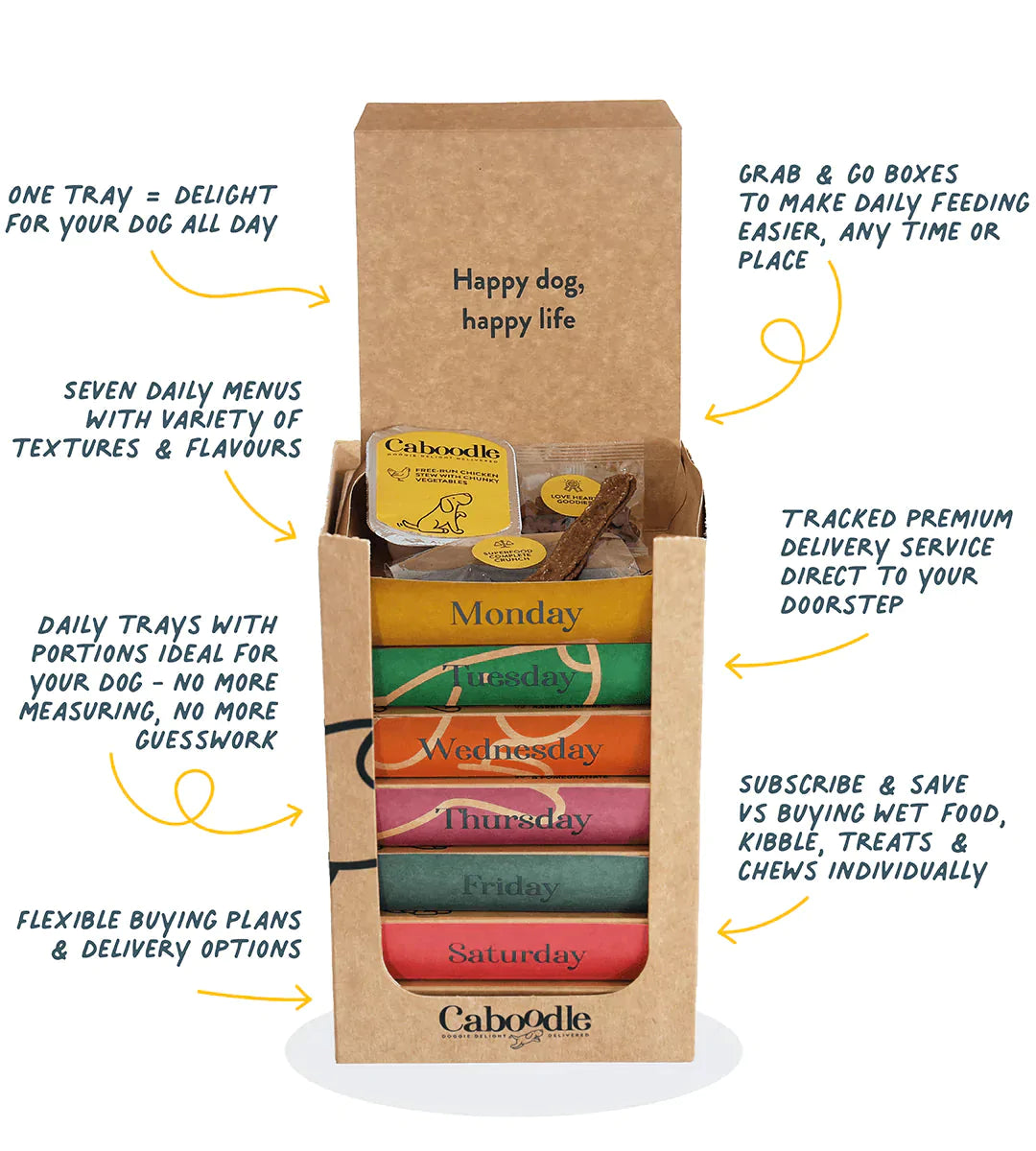 Why choose Caboodle
At Caboodle we're on a mission to make dog feeding delightful and easy every day. Most people feed their dog a mix of wet food, crunchy kibble, treats and chews each day. However, our customers tell us it's difficult to know if they're getting it right.
With Caboodle, you tell us about your dog and we do the weighing and portioning for you. We'll create 7 delicious daily menu boxes with the right portions for your dog and deliver them to your doorstep - it's not just food, it's the whole Caboodle!
Take Our Quiz