Nobu Shoreditch & Caboodle
An exclusive for Nobu Shoreditch guests, receive 30% off our travel stacks, the perfect city break companion. Simply select your stack and enter code NOBU30 at checkout. 
Get Started
You and your dog are going places!
As a Nobu guest, you know that dogs love a city break as much as you do but organising their food can be a hassle - measuring kibble into Tupperware and smelly treats exploding in your pockets. 
Caboodle's Travel Stacks are the perfect solution for feeding on the go. It's everything you need for the day to feed your dog, already measured and combined for you in portable packaging. Just grab a tray and go and explore London's most dog friendly places.  
Simply select the stack to suit your dog, and enter code NOBU30 at checkout to receive your 30% discount... it's dog feeding made easy, every day!
How it works

Decide
Take our quiz to discover the right Caboodle for you - it only takes a minute.
Deliver
Choose how much and how often you'd like your Caboodle.
Delight
All the tail-wagging pleasure with no need to measure.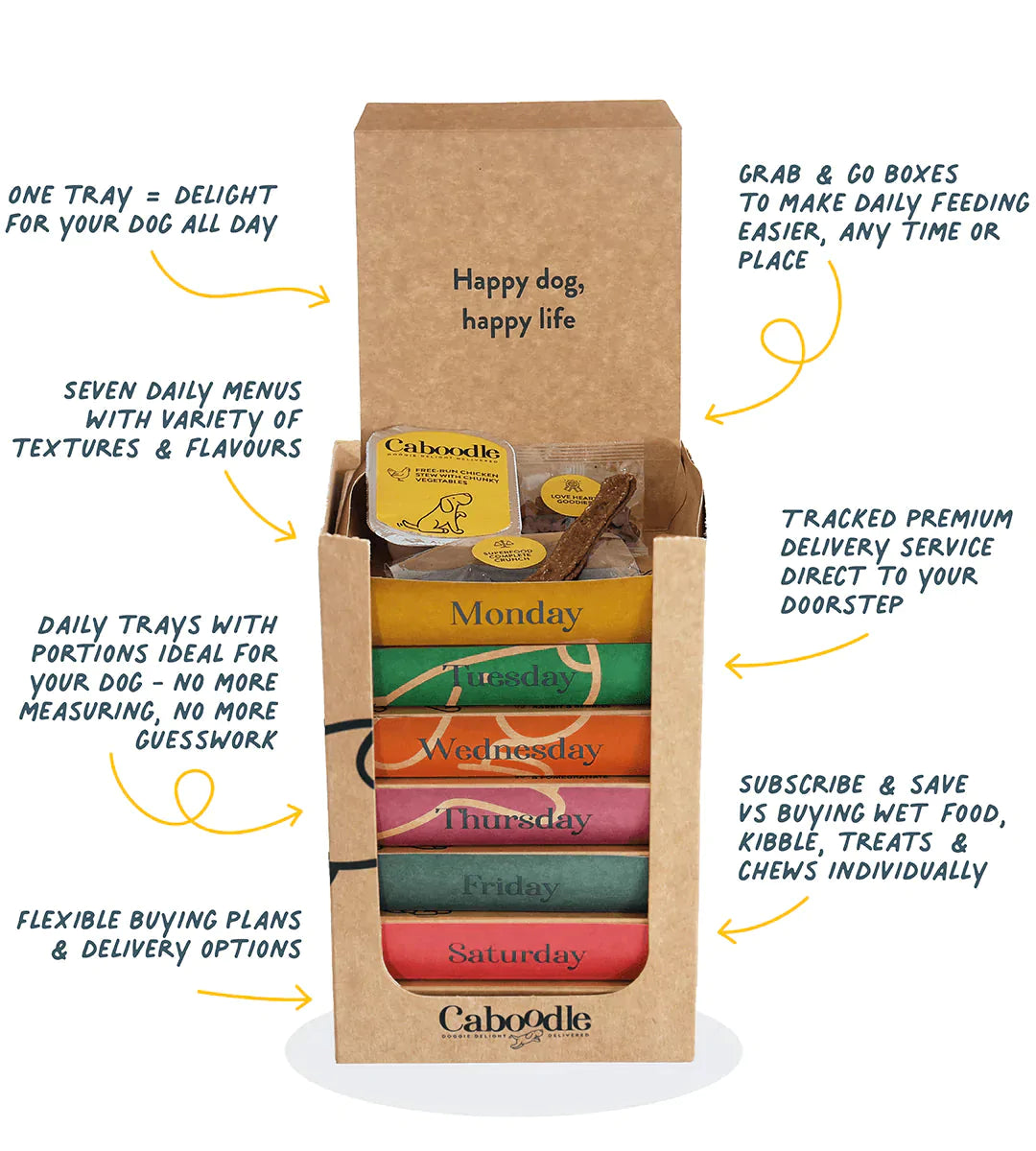 Why choose Caboodle
At Caboodle we're on a mission to make dog feeding delightful and easy every day. Most people feed their dog a mix of wet food, crunchy kibble, treats and chews each day. However, our customers tell us it's difficult to know if they're getting it right.
With Caboodle, you tell us about your dog and we do the weighing and portioning for you. We'll create 7 delicious daily menu boxes with the right portions for your dog and deliver them to your doorstep - it's not just food, it's the whole Caboodle!
Take Our Quiz