BALANCED NUTRITION

DELICIOUS VARIETY OF MEALS

TAILORED DAILY PORTIONS
SUBSCRIBE & SAVE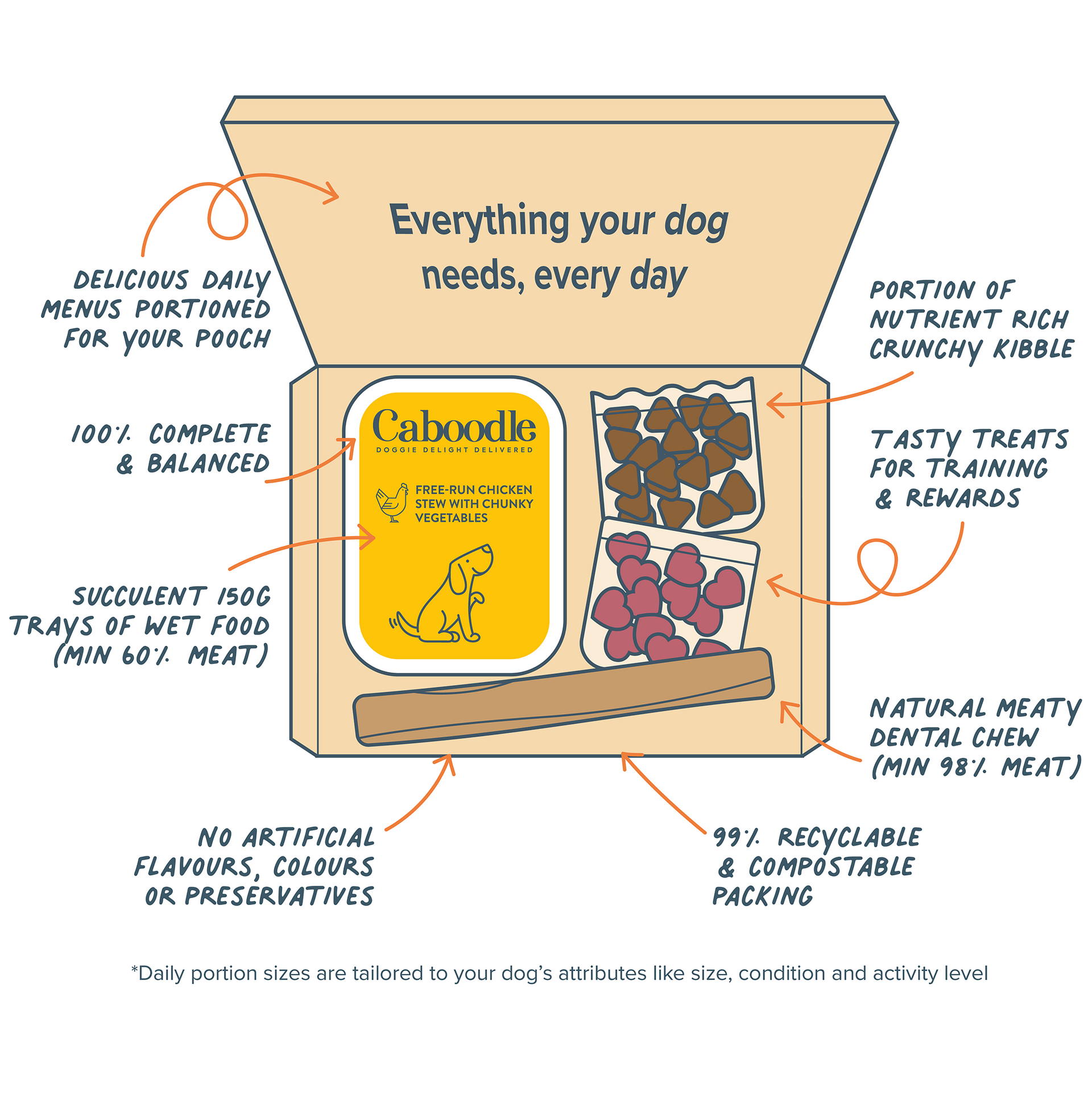 What's in a box?
Delicious and nutritious great quality food with every daily box tailored for your dog's calorie needs. High in protein and with 100% natural ingredients our carefully curated boxes feature a unique combination of:
Protein-rich wet food with delightful flavours

Crunchy dry food for healthy-teeth texture
Treats to reward & train
A healthy, natural dental chew
Experience the ease of having everything your dog requires for the day conveniently bundled into beautifully compact and recyclable packaging.
Shop now
How it works

Decide
Tell us about your dog, take our quiz to discover the Caboodle for you - it only takes a minute.
Deliver
Tailored for you, portioned by us, choose how much and how often you'd like your Caboodle delivered.
Delight
Flexible plans, swap flavours, size up or down... it's all the tail-wagging pleasure with no need to measure.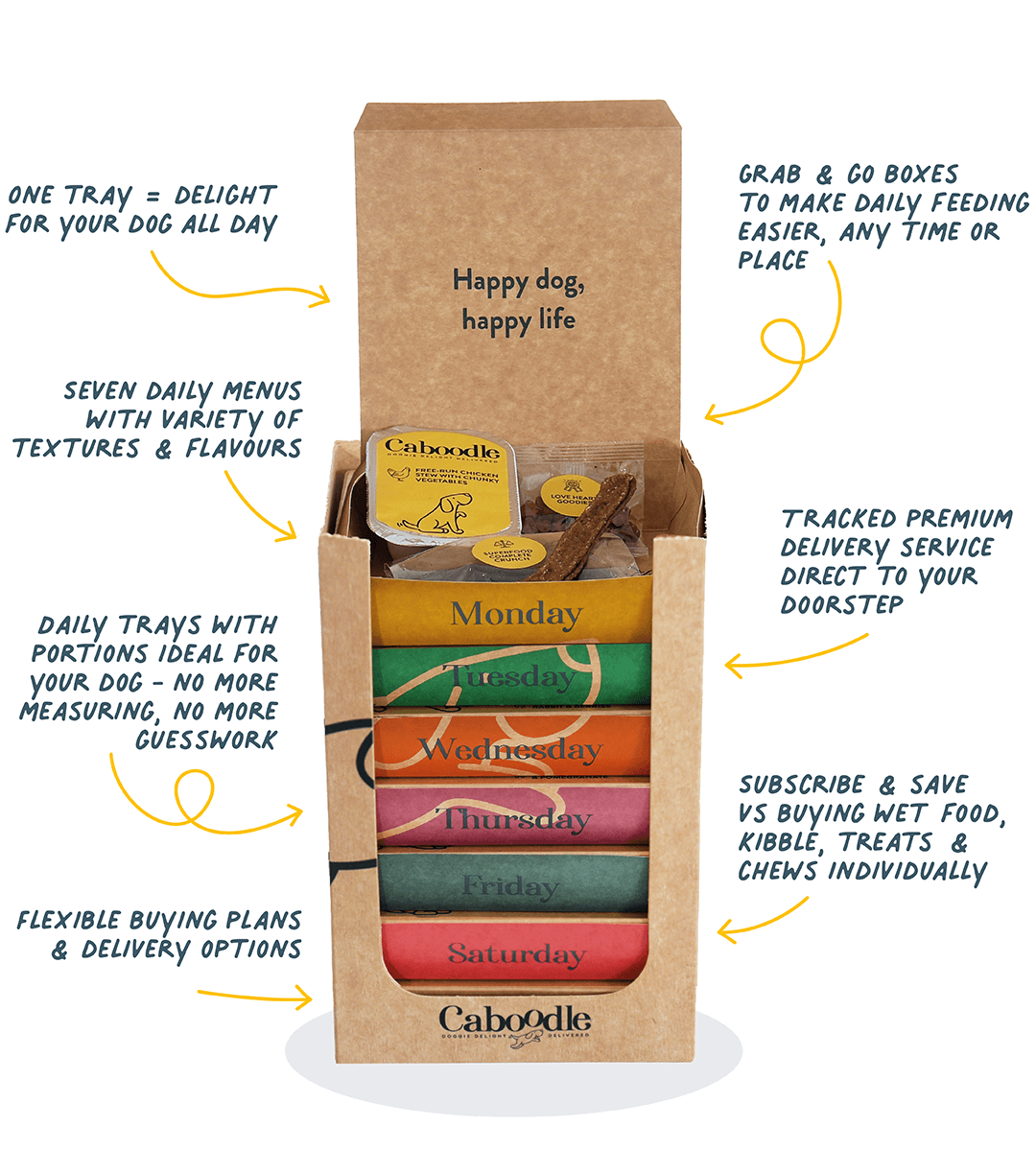 Why choose Caboodle?
Introducing our selection of seven daily meal boxes, each brimming with flavours your dog will adore. We believe feeding a mix of our protein rich wet food for taste and Superfood crunch for healthy teeth is the best way to feed your dog. Plus chews for dental health and treats for rewards are an important part of keeping your dog in tip top mental and physical condition every day. 
It's not just food, it's the whole Caboodle!
GET STARTED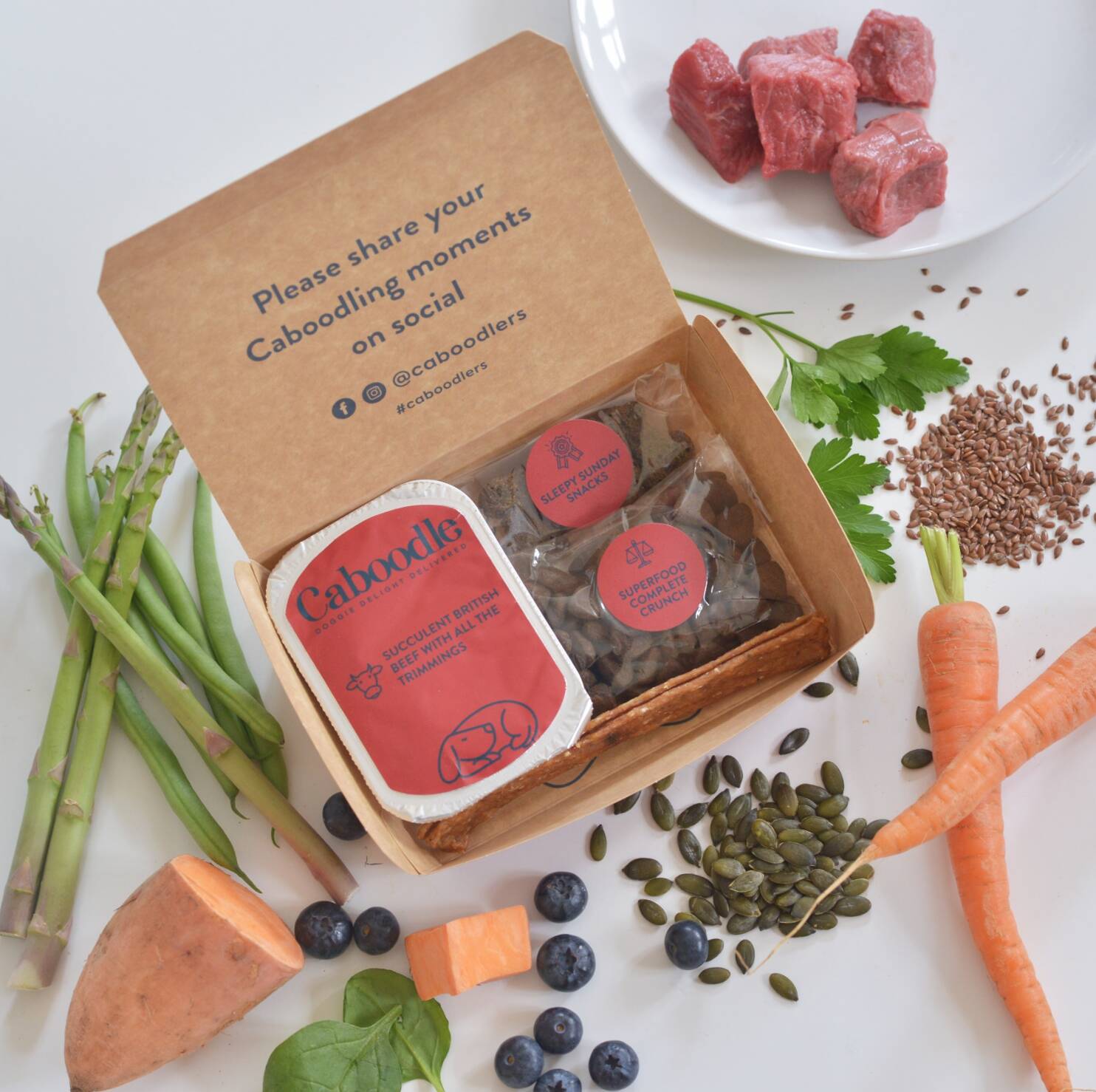 Natural, recognisable ingredients
We pride ourselves on our food being nutritious and delicious with no unpronouceable nasties. Everything is sourced from as near to our Cotswolds HQ as possible too - so there are no far-flung food miles either.
Minimum 60% protein in each meal
Prebiotics to help maintain good digestive health
Omega 3 to aid brain function & immunity
Glucosamine & Chondroitin for joint & bone support
About our food
How does Caboodle stack up?
...and all this, for less!
We're really proud of the choices we made when creating Caboodle. It means with Caboodle you're getting so much more than just wet or dry food. Take a look at how our prices compare.